Dana-Farber Cancer Institute
For almost two decades, Teak Media + Communication represented Dana-Farber Cancer Institute (DFCI) by promoting the Institute's largest and most lucrative fundraising events, helping to bring in tens of millions of dollars each year and generating global attention for the Boston-based cancer institute.
Approach
Teak promoted the Scooper Bowl, an annual four-day ice cream festival held on Boston's City Hall Plaza; Jimmy Fund Golf, made up of dozens of golf tournaments in New England that together have raised more than $100 million; the Jimmy Fund Walk, the highest grossing walk-a-thon in the country; the theater collections program; the Dana-Farber Marathon Challenge, through which runners raise money for the institute by participating in the Boston Marathon; and the Pan-Mass Challenge (PMC), the nation's most successful athletic fundraising event.
The Teak Impact
Through the promotion of this valuable Institute and its events, Teak:
Generated national, regional and local press, significantly increasing DFCI's profile
Gained hyperlocal and major national media attention (New York Times, Wall Street Journal, NPR, ESPN, Sports Illustrated, USA Today, and others), which raised millions of dollars in funds
Raised the institute's national and corporate profile, helping attract and retain major national sponsors, including BMW. PwC and New Balance
Shared the stories of Dana-Farber and Jimmy Fund patients, physicians, researchers, participants, volunteers, donors, and board members
Gained exposure for the new technologies and treatments that were the result of fund-raising efforts
Developed the PMC's PSA campaign, which annually generated hundreds of thousands of dollars' worth of free ads in national magazines.
Increased PMC participants from 3,400 to 5,600, growing contributions by $385 million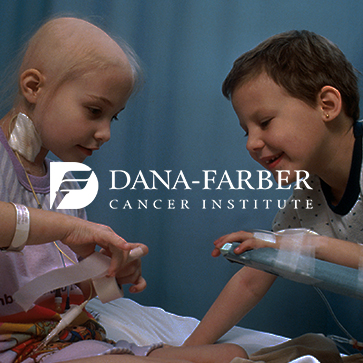 Teak has proudly represented the New England Aquarium since 2008. Our goal from the start was to dive deeper – beyond the Aquarium's well-known Giant Ocean Tank – to educate the public on the important research and conservation work that NEAq scientists conduct around the globe.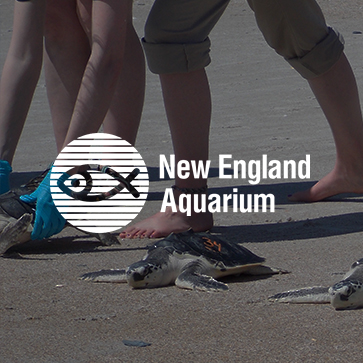 Approach
Working in concert with the client's internal marketing and communications team, we have helped promote prominent marine biologists and researchers, provided on-the-ground assistance with breaking news of sea turtle and marine mammal strandings and rescues, developed lectures and special events to drive attendance and raise the public profile of Aquarium staffers, and placed a myriad of behind-the-scenes stories in consumer and industry publications. Our promotion of events like World Oceans Day, as well as our work highlighting sea turtle rescues, climate change, and right whale protection, not only gains attention for the Aquarium, but is also helping generate funds and increase attendance.
The Teak Impact
The cumulative effect of our extensive regional and national publicity for the Aquarium:
Significantly increased the number of annual visitors, often resulting in record-breaking attendance and revenue.
Strengthened the NEAq's position as a major Boston institution, educator, and change agent.
Generated national media attention including CNN, Popular Science, the New York Times, NBC Nightly News, Good Morning America, NPR, National Geographic, Associated Press, and other notable outlets.
Raised revenue though media. One example is a recent New York Times science section, which resulted in donations and grant pledges of more than $270,000 – many from unsolicited first-time donors inspired by the story.
Since 2013, Teak has represented The Conversation Project, a nonprofit organization that aims to change the way people talk about – and prepare for – death. While 90 percent of Americans say it's important to discuss their own and their loved ones' wishes for end-of-life care, only 30 percent actually do so. The Conversation Project, co-founded by Pulitzer Prize-winner Ellen Goodman, is working to change that through an extensive public engagement campaign. How we want to die is the most important and costly conversation America isn't having. The Conversation Project helps start the dialogue.
Approach
To normalize end-of-life conversations and create a cultural shift, Teak is leading a multifaceted campaign that is bringing The Conversation Project's mission and message to where people work, live, and pray. We have placed stories about The Conversation Project in a multitude of local and national media, as well as managed its social media platforms, launched its Talking Matters blog, directed projects such as sponsor and partner relationships, overhauled the organization's website, developed marketing assets, created promotional videos, and guided the creation of a public service announcement campaign. We serve The Conversation Project's in-house communications and marketing team, providing wraparound services that range from drafting RFPs and grant proposals to handling incoming requests and proactively pitching the media. We also consult on a wide range of projects, including hiring and managing freelancers and outside agencies.
The Teak Impact
During the time that Teak has represented The Conversation Project:
The nonprofit has become a trusted source for journalists and a voice to the public regarding the importance of end-of-life discussions.
To date, The Conversation Project has benefited from extensive media exposure in The Washington Post, The Atlantic, The Huffington Post, The Wall Street Journal, Time.com, The Boston Globe, U.S. News and World Report, CNN.com, USA Today, Forbes, NPR's Morning Edition, Good Housekeeping, Redbook, Chronicle of Philanthropy, plus numerous local and professional outlets.
In three years, Teak's work has tripled the number of Conversation Project's Starter Kit downloads, leading hundreds of thousands of families to talk about their wishes for end–life care.